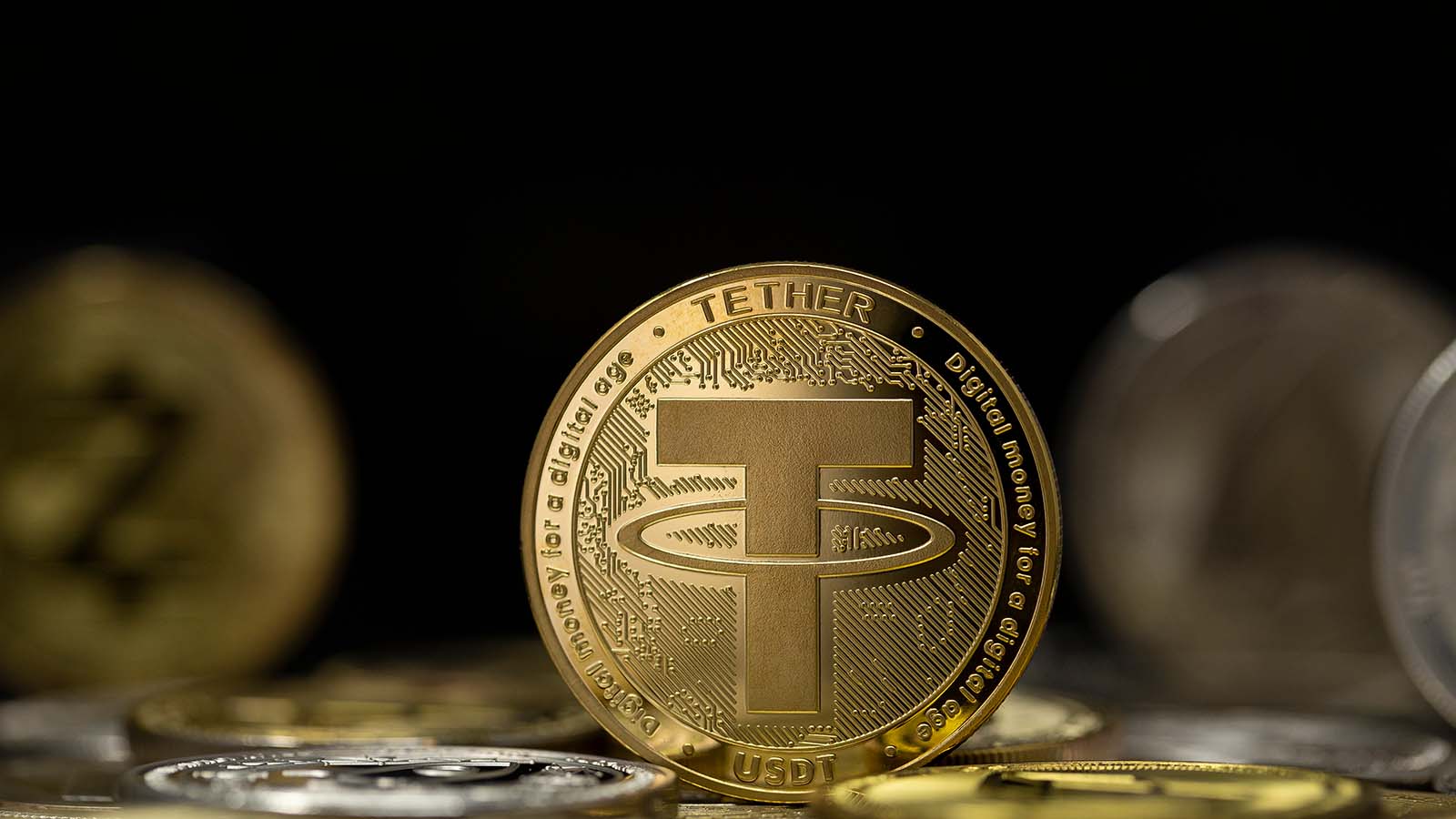 Coinbase (NASDAQ:COIN) is adding a new option to its trading platform. Soon, investors will have the opportunity to buy and sell Tether (CCC:USDT-USD) on the nation's most popular crypto exchange. However, the new addition is not without its fair share of controversy. Could a Coinbase listing help the Tether crypto shake off its recent lawsuit?
Cryptocurrencies are a way to escape centralized finance. They cut through red tape and they allow for faster, cheaper transactions. However, one of the big drawbacks to cryptos like Bitcoin (CCC:BTC-USD) or Ethereum (CCC:ETH-USD) is the volatility. Investors see, especially today, the amount a crypto can fluctuate. This keeps some investors on the sidelines.
Enter: Tether.
Tether is a stablecoin, with its value tied to that of the U.S. dollar. Because of its intentional lack of volatility, it is a choice for those who want to use the asset class as a way to decentralize finance. Trading Tether leads to less transaction fees than a centralized transaction of multiple fiat currencies. It also operates on a much faster timeline than a traditional wire transfer. It's not a crypto for investors looking for huge gains. It's strictly for decentralizing finance.
Tether Crypto Gets Coinbase Listing
Coinbase announced yesterday that Tether would be coming to Coinbase Pro on Monday, April 26. The announcement is a big deal for two reasons. The first is that Coinbase has been expanding its listings quite a lot recently, and new additions mean potential value for COIN stock. The second is that the inclusion of Tether on the platform brings with it a fair deal of controversy.
Tether and its sister company Bitfinex have come into controversy with New York in recent years. In spring 2019, the New York attorney general launched an inquiry into whether or not the two companies were involved in an $850 million cover up of lost funds. AG Leticia James called prior actions of the companies "unlawful" and "reckless," and although the Tether lawsuit ended in settlement this February, there is still punishment involved. Along with its sister company, Tether is being ordered to pay an $18.5 million fine, and is banned from operation in New York.
The settlement ultimately did not find Tether guilty of any wrongdoing. However, it still faces fallout, and some investors may have lost trust in USDT. Therefore, the Coinbase Pro listing gives the Tether crypto a chance to shake its controversy. It also gives Coinbase a chance to introduce a flagship digital-to-fiat currency to its platform without having to create one for itself like BinanceCoin (CCC:BNB-USD).
On the date of publication, Brenden Rearick did not have (either directly or indirectly) any positions in the securities mentioned in this article.