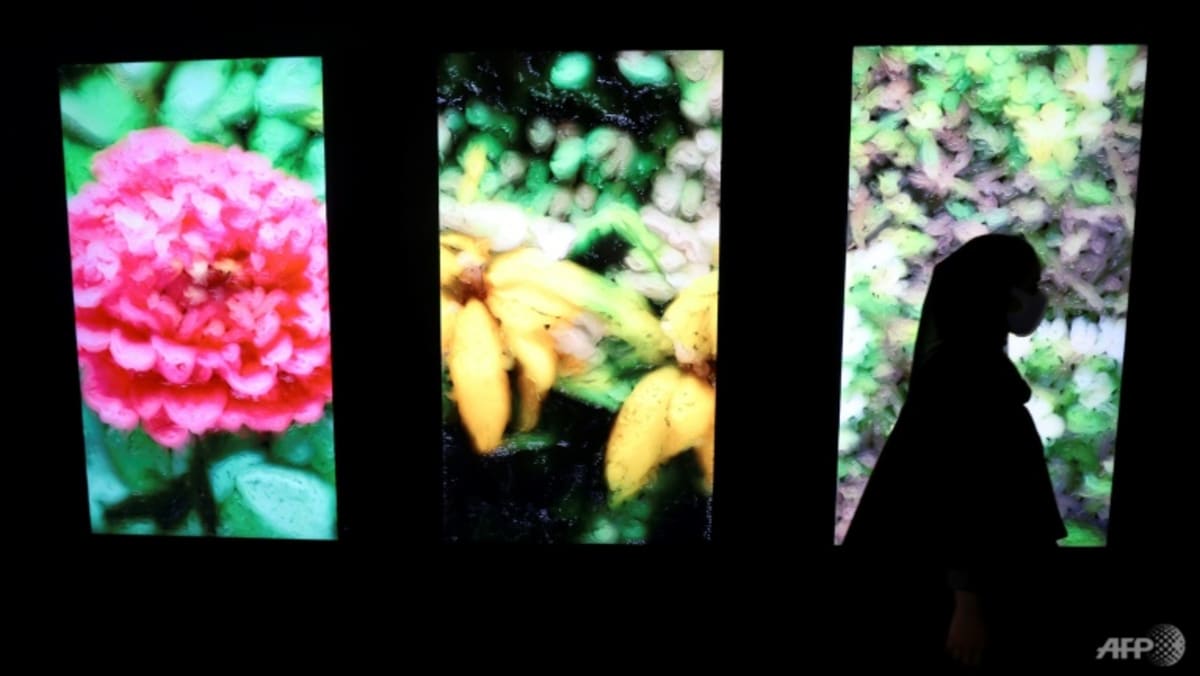 "The crypto community is growing exponentially," said Jennifer Stelco of NFT curatorial platform Morrow Collective which exhibited about 20 digital artworks at the show, nearly all of them by UAE-based artists.
Among them is a piece by Vesa, a renowned Finnish mixed media artist based in Dubai, whose artwork combining painting and digitally-retouched images went on offer for 50 ethereum (cryptocurrency), or about US$127,000 at Sunday's prices.
Stelco said that one piece, by Lebanese artist Magda Malkoun whose main work depicted her hometown Beirut as a strong female, was sold for three ethereum.
The global NFT boom, with US artist Beeple selling an artwork at a record-breaking US$69 million last year, has encouraged the Middle East's first online platform, Emergeast, to turn to digital art.
Established in 2014 and dedicated to emerging artists from the region, Emergeast sees NFTs as an opportunity for artists to "really expand" their audiences, reaching both collectors and non-collectors, co-founder Nikki Meftah told AFP.
"The benefit also is that all the artists get royalties for every sale," she added.
Faced with the NFT hype, Emirati sculptor and painter Aisha Juma started reworking some sketches on a tablet a few months ago, although she stresses the importance of the art's message over its medium.
"There is complexity because now people are interested in the medium … in the technology," she said.
"The technology is extremely valuable. It gives me a platform to express more and to use more tools, I am not denying that, but I would also love people to look at the art, at what I am saying."