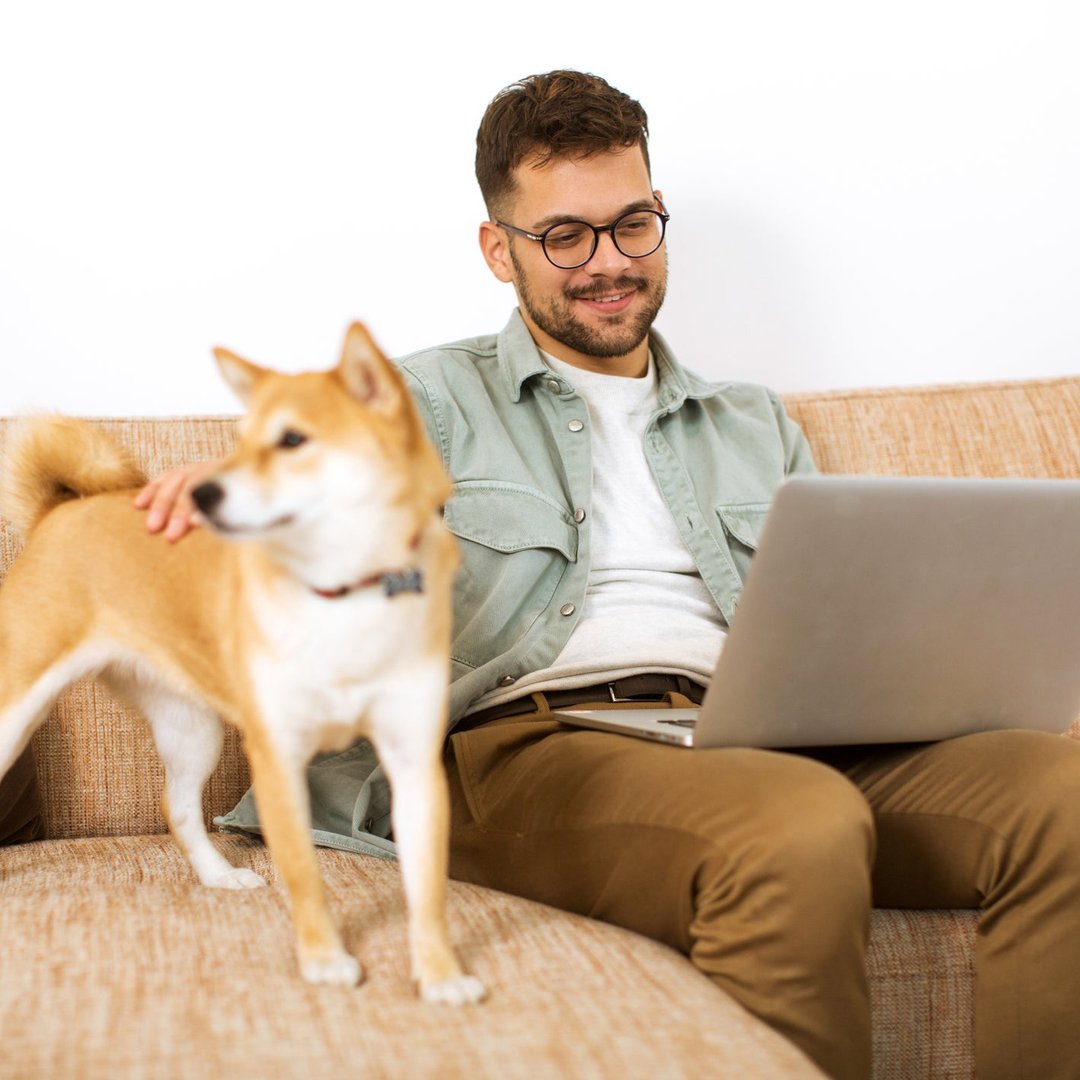 CoinMarketCap invites its community to "crowdsource" monthly price targets for crypto. For the past six months the collective has been right 70% of the time.
---
Key points
CoinMarketCap has been beta testing a new feature, where its tens of thousands of community members estimate monthly crypto prices for the next six months.
Since launching last October, the CMC collective has logged a 70% success rate.
The CMC community predicts that Shiba Inu could see a 40% price pump by the end of April.
---
There's an old saying that "teams make better decisions than individuals," and it seems that folks at crypto ranking platform CoinMarketCap are putting that axiom to the test with a crypto pricing beta test.
CoinMarketCap (CMC) has been beta testing a new feature where its tens of thousands of community members estimate monthly crypto prices for the next six months. Since launching last October, the CMC collective has logged a 70% success rate. The CMC community is currently predicting that Shiba Inu (SHIB) could see a 40% price pump by the end of April.
Community members can place their personal estimates through the 21st of the month by visiting the "price estimator" page for any project, and then after that date the consensus price is locked and no more projections are taken. As of this writing, there have been 34,695 CMC members who have placed their April price predictions for Shiba Inu. The average price point for the token by the end of the month is currently pegged at $0.00003786, which would be a 40.07% increase over the current trading price of $0.00002684.
Inherent volatility of cryptos make them impossible to predict
The reason why CMC is beta testing a "crowdsourced" pricing model is because asset prices are driven by fundamentals, technicals, and sentiment. The CMC beta test provides a way to sample the market sentiment to better gauge the directional steer of the important role that sentiment places in asset pricing — especially in a volatile sector such as crypto.
But that inherent volatility makes it impossible to play the price prediction game, according to market expert, broker, and CEO of Tastyworks fintech trading platform, Scott Sheridan. "Until we get clear guidance as to what entity will regulate crypto-assets, those products will operate in a sort of Wild West arena. When that happens, you get moves like you're seeing in Shiba," Sheridan said in an email response to questions. "Whether or not Shiba will prove viable or not remains to be seen. In terms of pricing, it's impossible to predict until we get a liquid options market. But I wouldn't be surprised to see more volatile swings like we're seeing here."
Love or hate SHIB, developers are trying to evolve the project
Despite those price swings, the Shiba Inu development team is trying to transform the project into a legitimate, stable digital currency that offers value and utility beyond dog-themed jokes. Last week the team had its blockbuster announcement regarding the imminent launch of SHIB : The Metaverse.
Our top crypto play isn't a token – Here's why
We've found one company that's positioned itself perfectly as a long-term picks-and-shovels solution for the broader crypto market — Bitcoin, Dogecoin, and all the others. In fact, you've probably used this company's technology in the past few days, even if you've never had an account or even heard of the company before. That's how prevalent it's become.
Sign up today for Stock Advisor and get access to our exclusive report where you can get the full scoop on this company and its upside as a long-term investment. Learn more and get started today with a special new member discount.
Additionally, its programmers are continuing to work on launching Shiba's own blockchain, it sold out its line of non-fungible tokens (NFTs), it offers companion cryptocurrencies for enhanced usability, and recently announced plans for a dedicated "burn portal" to eliminate trillions of tokens to lower the maximum supply and try to boost the price. This project has a LOT going on, and it possibly has bitten off more than it can chew — (ah yes, dog-themed jokes are the Shiba gift to crypto writers that keeps on giving.)
This is not financial advice, and you should always do your own research before investing any of your hard-earned funds. Even though the CoinMarketCap crypto cabal predicts a 40% spike for the Shiba project this month, I'd rather focus on whether they can execute on the launch of the metaverse and proprietary blockchain. Either of those milestone accomplishments would be a more reliable gauge.
Buy and sell crypto on an expert picked exchange
There are hundreds of platforms around the world that are waiting to give you access to thousands of cryptocurrencies. And to find the one that's right for you, you'll need to decide what features that matter most to you.
To help you get started, our independent experts have sifted through the options to bring you some of our best cryptocurrency exchanges for 2022. Check out the list here and get started on your crypto journey, today.