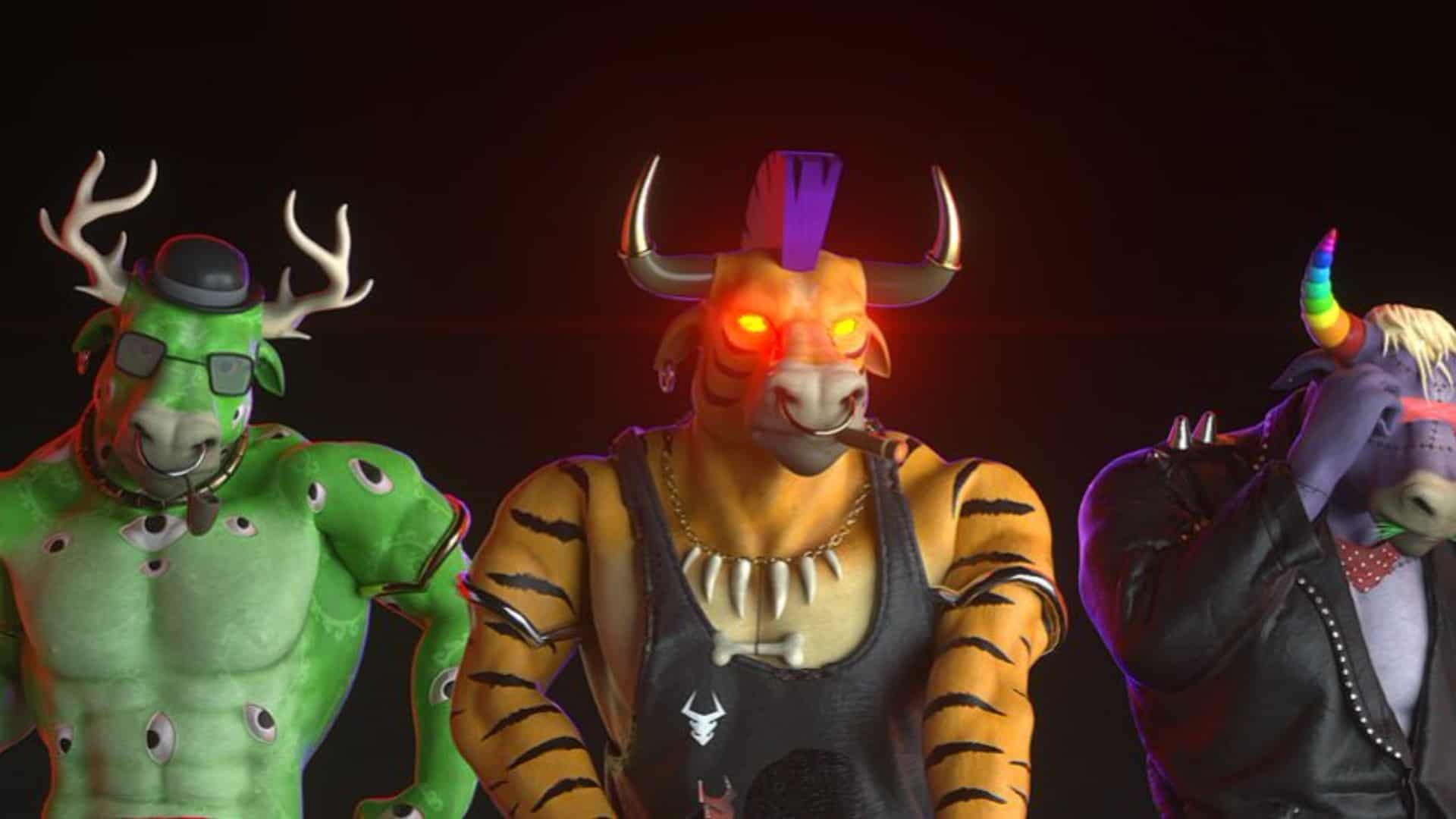 Fantasy metaverse Bullieverse has announced integration with Chainlink to leverage its Verifiable Random Function (VRF) on Ethereum and Polygon.  The integration will make it possible for Bulliverse to distribute Bear NFTs in an equitable manner. These NFTs are the most recent addition to the Bullieverse collection of Citizens of Bulliever Island (COBI) tokens. Provable fairness in the distribution of these Bear NFTs to winners is essential for the integrity of the game.
Also, it is necessary to have access to a trustworthy random number generator (RNG) that any user may independently audit in order to ensure that the Bear NFTs are distributed in a manner that can be demonstrated to be provably fair.
Players can play games, build new worlds, and earn rewards on the Bullieverse fantasy metaverse. If you have a Bull NFT, you can go to Bulliever Island, the first stop on the metaverse's tour. Additionally, players get a bull avatar to use when exploring the island and playing games. The island's gaming collection will continue to grow over time. Bull and bear NFTs will be playable 3D characters in the upcoming  Bulliiverse Battle Royale game
Why Chainlink?
Chainlink qualified because of its cutting-edge academic research, backed by an established oracle network. Also, it is protected by cryptographic proofs proving the integrity of each random number delivered to smart contracts. To avoid manipulation and preserve system integrity, RNG solutions for smart contracts take various security factors into account.
Off-chain API RNG solutions don't give consumers with conclusive evidence to back up their claims of RNG integrity. However, it is possible for smart contracts to connect to any external API and use safe off-chain calculations to enable feature-rich apps using Chainlink oracle networks.
Srini Anala, Co-Founder & CEO of Bullieverse stated, "Providing our community with complete transparency is essential to the Bullieverse, which is why it was imperative that we integrated Chainlink VRF."
Chainlink is the industry standard for oracle services necessary to power hybrid smart contracts on any blockchain. Its VRF works by combining block data that is still unknown with the oracle node's private key. By doing that, it is able to generate both a random number and a cryptographic proof, which it uses to verify the requester's private key. Only such tamper-proof VRF procedure can create a cryptographic proof that the Bullieverse smart contract will accept.