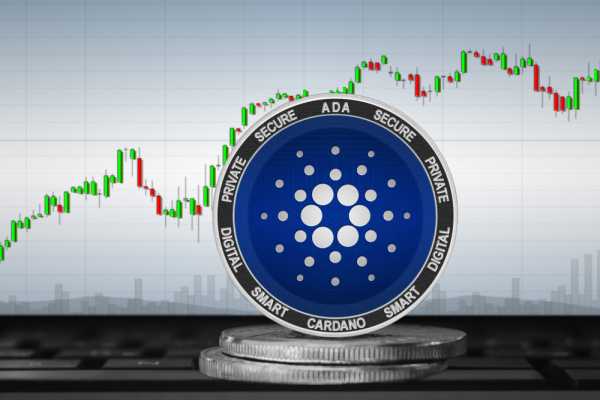 Key Insights:
It's a bullish Friday, with Cardano (ADA) leading the top ten out of a hole.
Following Thursday's jitters, Tether (USDT) approaches parity to the dollar, while TerraUSD and Terra (LUNA) fall into the abyss.
Cardano (ADA) technical indicators remain bearish but suggest a possible shift in sentiment.
Cardano (ADA) leads the morning change. While Tether (USDT) delivered stablecoin comfort, a bearish start to the week went from bad to worse for TerraUSD (UST) and Terra (LUNA).
The LUNA and UST implosion left the total crypto market cap at a Thursday low of $1,082 billion before support kicked in.
Binance delisted LUNA after a fall through 0.005UST to 'almost zero,' with UST floundering at sub-$0.14 levels, up modestly from a current-day low of $0.0437.
Crypto Market Moves on from Terra and Do Kwon Silence
A the time of writing, LUNA was down 99.7% to $0.000028. Any hopes of a rebound faded on news of Binance delisting LUNA and UST this morning.
Adding to the negative sentiment was a silent Do Kwon Twitter account.
On May 11, Do Kwon tweeted,
"Getting close… stay strong, lunatics."
Getting close … stay strong, lunatics

— Do Kwon 🌕 (@stablekwon) May 10, 2022
The Co-Founder and CEO of Terra Labs then tweeted a series of announcements on May 11 before going silent.
For investors, Do Kwon's absence and lack of accountability will be a concern.
Stablecoins Provide Market Comfort Following a Thursday Termor
This morning, Tether (USDT) provided crypto market support, with a move back towards parity with the dollar.
After falling to a Thursday low of $0.9511, USDT currently sits at $0.9978.
USDTUSD 130522 Daily Chart
By contrast, UST has fallen deeper into the abyss. At the time of writing, UST was down 63.8% to $0.1369. Through the early hours, UST slumped to a day low of $0.0437 before finding support.
USTUSD 130522 Daily Chart
Despite the ongoing woes of LUNA and UST, the broader crypto market is in rally mode.
ADA and Crypto Top-Ten Support a Broad-Based Crypto Rally
According to CoinMarketCap, Cardano (ADA) leads the charge from the crypto top ten. Over 24-hours, ADA is up 37.7%, with Binance Coin (BNB) up 28.9%.
Dogecoin (DOGE) and Solana (SOL) rallied by 23.6% and by 23.4%, respectively.
Ethereum (ETH) and XRP trailed the front runners, with gains of 14.3% and 18.7%, respectively.
While the crypto market is in rebound mode, regulatory chatter spiked in response to this week's events.
There are growing calls for the rollout of stablecoin regulations to ensure the UST collapse is not repeated.
For the crypto market, a more rigid stablecoin regulatory environment may be well received. It may boil down to which agency takes responsibility to oversee stablecoins and the crypto market.
As the market licks its wounds from this week's meltdown, investors will be hoping the current recovery is a sustainable one.
Cardano (ADA) Price Action
At the time of writing, ADA was up 25.0% to $0.5902. A mixed start to the day saw ADA fall to a low of $0.4681 before striking a high of $0.6061.
ADA broke through the First Major Resistance Level at $0.5496.
ADAUSD 130522 Daily Chart
Technical Indicators
ADA will need to avoid the First Major Resistance Level and the $0.4711 pivot to target the Second Major Resistance Level at $0.6274.
ADA would need the broader crypto market to support a return to $0.60.
An extended rally would test resistance at $0.70 before any pullback. The Third Major Resistance Level sits at $0.7845.
A fall through the First Major Resistance Level and the pivot would test the First Major Support Level at $0.3932. Barring another extended sell-off, ADA should steer clear of sub-$0.39 levels. The Second Major Support Level sits at $0.3140.
ADAUSD 130522 Hourly Chart
Looking at the EMAs and the 4-hourly candlestick chart (below), it is a bearish signal. ADA sits below the 50-day EMA, currently at $0.6460. This morning, the 50-day pulled back from the 100-day EMA. The 100-day EMA fell back from the 200-day EMA; ADA negative.
A move through the 50-day EMA would support a run at $0.70. A flattening of the 50-day EMA on the 100-day EMA suggests a shift in sentiment.
ADAUSD 130522 4-Hourly Chart