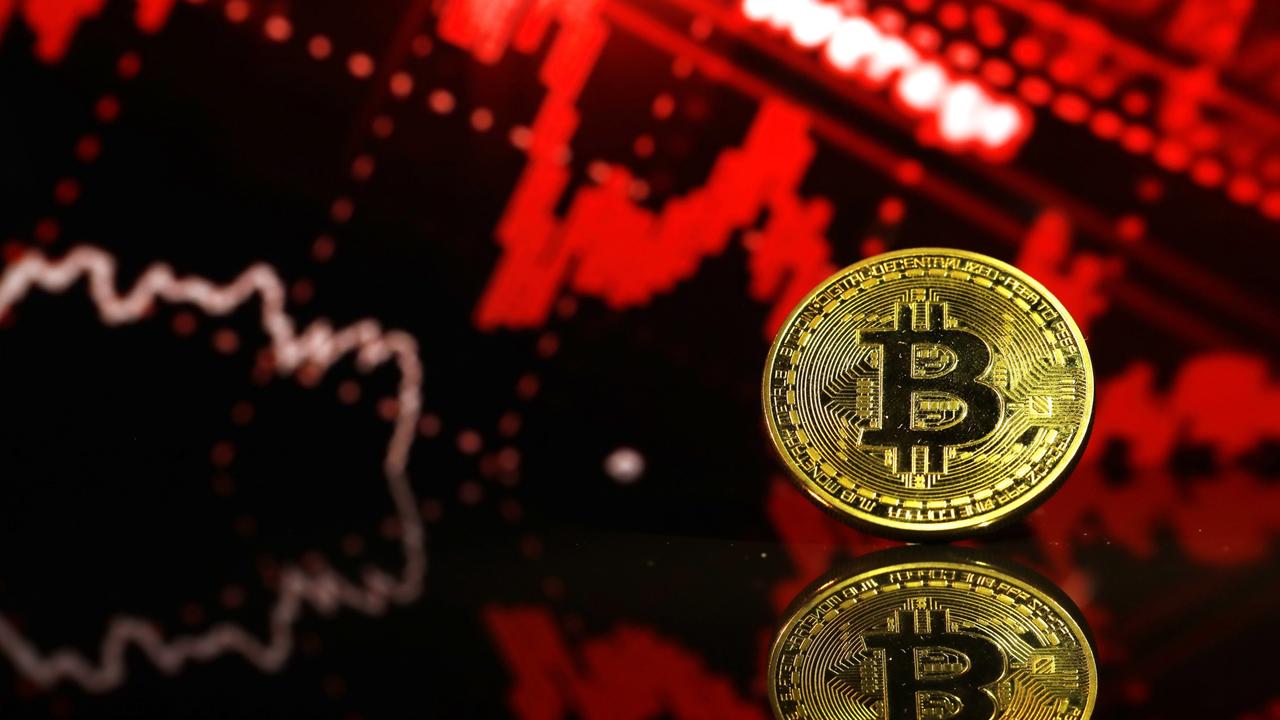 After a devastating week which saw two 'stablecoins' implode and almost $300 billion wiped from the market, there's a good sign cryptocurrency is recovering.
Cryptocurrency has shown signs of stabilising after a monster crash last week wiped $US200 billion ($291 billion) from the market and sent the prices of bitcoin and etherum plunging.
The mayhem in the cryptocurrency world was the result of a massive sell-off, as spooked investors raced to offload their assets after two key "stablecoins" collapsed.
Stablecoins are cryptocurrencies that are "pegged" against the US dollar or other traditional assets, which in theory means they should be protected from market bloodbaths.
But one of the biggest, TerraUSD, spectacularly lost its dollar peg and plunged to just 10 cents at one stage last Friday.
Terra's sister token luna plunged from $US86 to a mind-boggling $US0.003 at the same time, prompting a huge sell-off of bitcoin and ethereum.
Stay up to date with the latest market moves with Flash. 25+ news channels in 1 place. New to Flash? Try 1 month free. Offer ends 31 October, 2022 >
The global cryptocurrency market, which peaked at $US3 trillion ($A4.5 trillion), lost more than half its value and is now worth less than US$1.3 trillion ($A1.8 trillion).
Bitcoin dropped to $A38,000 last Thursday but bounced back to $A42,000 over the weekend.
On the BTC Markets exchange, a website where crypto can be bought and sold, buying volumes for both bitcoin and ethereum are ticking upwards, according to its chief executive.
"I think people are coming in and saying, 'We think this is now a really good point to come into the market," BTC Markets CEO Caroline Bowler told Nine Newspapers.
"I would expect a consolidation around the current price, meaning that there may be some movement up or down … of a few thousand … but I don't anticipate large swings based on what we can see from the market."
Many experts – such as Balmoral Digital co-founder and portfolio manager Jesse Smythe – are certain crypto will "rebuild and recover".
In a statement, Mr Smythe said confidence had been "hit hard" and that there were some "severe strains" on the system.
But he said the market would bounce back.
"We have seen really severe volatility in crypto before. One of the industry's catchcries is 'Hold on For Dear Life' for that reason," he said.
"Ultimately markets are made up of people, people get emotional and that can result in savage bear markets even in the safest investment grade bond markets.
"Crypto is a very young asset class. It is incredible what has been achieved already in such a short space and it will continue to evolve and get better and better."