Shiba Inu (SHIB) price is stalling this morning on its recovery path from the slaughter it underwent last week. Over the weekend, investors got time to reassess the situation, but already then, some clouds were forming with several questions raised concerning the viability of cryptocurrencies without the regulation and backing of a central control mechanism. To make matters worse, investors got another motivational push to exit their positions in cryptocurrencies after data from China spelled out an even worse guide toward global growth than expected, which is linked with the rise and fall of cryptocurrencies and could result in a 50% correction for SHIB price.
Ripple (XRP) price saw bulls trying to get price action through the red descending trendline over the weekend, in an attempt to stop this downtrend that has been present since April. Although it looked like bulls were succeeding at first, a data dump out of China poured cold water on the plan. With lockdowns biting hard on economic data, investors did another round of reshuffling in their risk portfolio, and yet again, cryptocurrencies were amongst the casualties. Several opinion pieces over the weekend from central bankers made it clear that they will not step in to prop up the crypto sector to prevent a default, which further created uncertainty for market participants .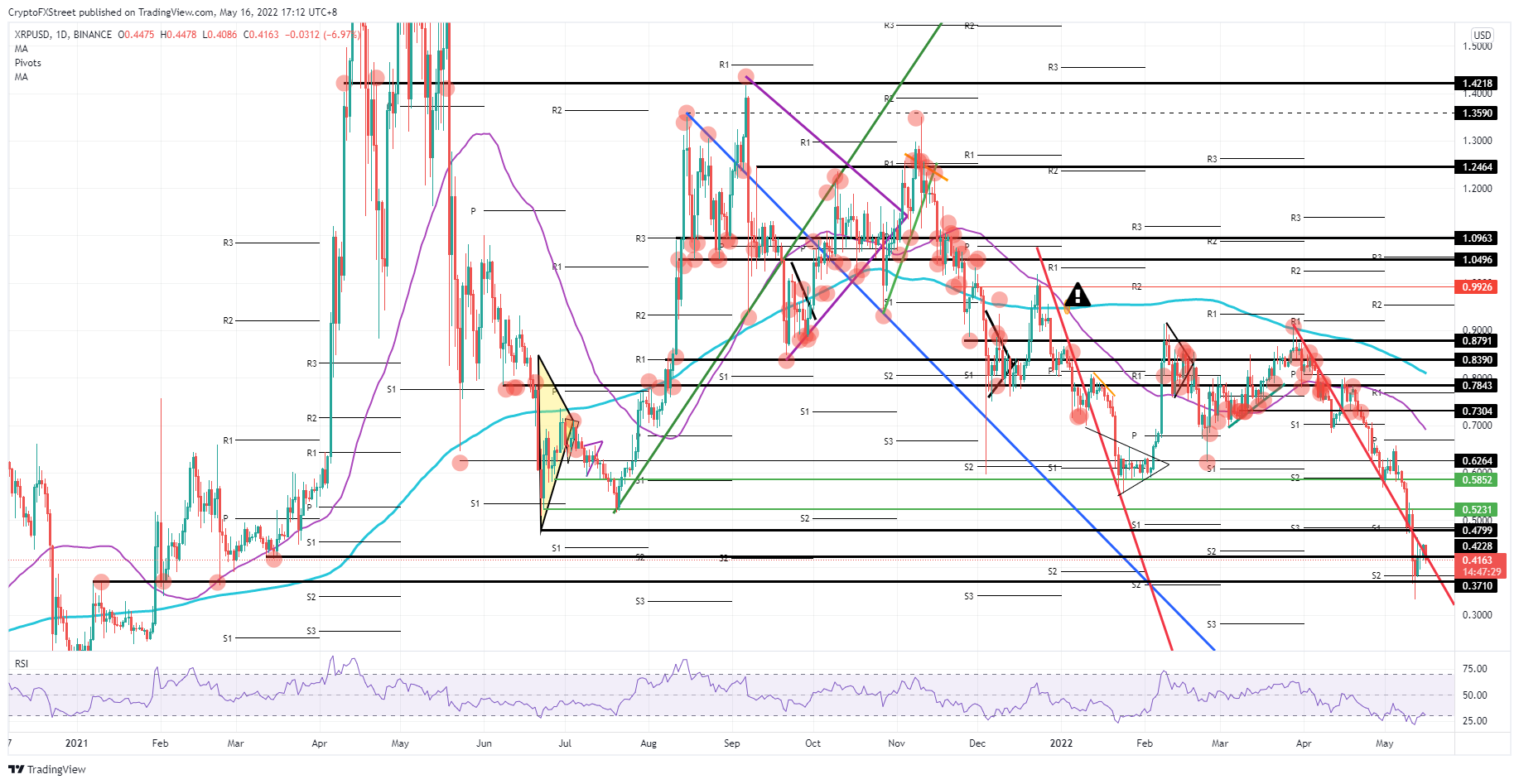 The number of Ethereum tokens staked in the Eth2 contract has reached a new all-time high. Despite the key milestone, analysts fear further decline in ETH price, on account of "bear pennant" structure.