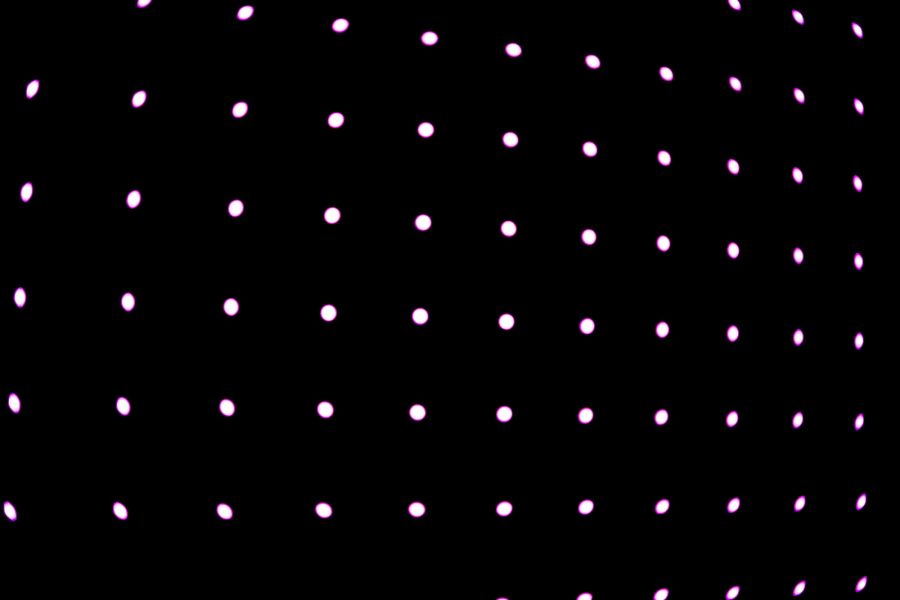 Polkadot is a technology that is aiming to connect multiple blockchains. It can be used to transfer data, apps and tokens across multiple blockchains. Its goal is to further decentralize the web and make it easier to transfer items across different chains. This use case is interesting because it is helping to connect multiple blockchains and increase the efficiency of the crypto network. Technology can have a huge impact in a variety of situations.
Is Now a Good Time to Buy Polkadot (DOT)?
The price of DOT has steadily been falling since late 2021 and recently hit a 52-week low. However, this price slide is not unique to DOT, as the entire crypto market has been seeing similar falls in price. 
A few possibilities for the future of DOT will determine if now is a good time to buy.
The first is that the token could continue to slide with the rest of the crypto markets. This trend is entirely possible. While the markets have fallen significantly in the first half of 2022, there could be more room for further downside.
Conversely, the markets could be nearing the bottom, which would make for a good time to buy DOT. A reversal of current price movements could provide some strong upward price support for the token. 
The final possibility is reliant on Polkadot itself instead of larger market conditions. The project could release new technology that furthers utility, which could drive the price up. On the other hand, a security breach or other mishap could drive the price even lower.
Overall, the token could go in several directions, affected both by crypto market conditions as well as Polkadot itself. 
How Long Will the Crypto Bear Market Last?
While it is impossible to accurately predict the length of a bear market, experts from the NASDAQ see a bear market lasting 1 to 2 years, which means another 18 months. While these are just predictions, they may be able to provide some insight into overall market sentiment.
If a bear market is to last 1 to 2 years, then it is important to use smart investing strategies. Dollar cost averaging is a great strategy that many investors use to mitigate risk. This strategy involves buying a set amount of a token on a fixed timeline (buy 5 DOT once a month). This practice gives investors exposure at all prices.
Another investing strategy is setting stop losses. This strategy will automatically sell your position at a certain price. Having a stop loss can take the emotion out of investing and allow you to create a concrete plan for your investments. 
Will Polkadot (DOT) Ever Reach All-Time Highs? 
Polkadot's all-time high is $55, which occurred in November 2021. At this time, it had a market capitalization of over $30 billion and ranked in the top 10 in terms of market cap. In June 2022, it is trading at around $7, with a market cap of around $7 billion. 
For Polkadot to return to all-time highs, it would need to see a nearly 800% price increase. 
While this level is not entirely impossible, it would either require a large amount of time or a big change for the crypto market or Polkadot.
Is Polkadot (DOT) a Good Long-Term Investment?
Polkadot is a unique project that hopes to solve the issue of interoperability in the crypto sphere. As of right now, a variety of projects use the protocol, ranging from NFTs to data collection. 
Polkadot has laid the groundwork for interoperability, but the future success of the project will come down to the projects that use the technology. New projects will attract more users and increase the demand for DOT. 
Polkadot could be a good long-term investment, but it will largely be dependent on the projects that use the protocol. 
How to Buy Polkadot (DOT)
Polkadot has been around for a few years and is available on a variety of major crypto trading platforms. However, the best platforms to buy Polkadot are Coinbase Global Inc. (NASDAQ: COIN), eToro and Voyager. These platforms are known for their ease of use, security and low fees.
To get started on these platforms, create an account, verify it and fund it. You can often begin trading within 24 hours. 
1 Minute Review
Coinbase is one of the Internet's largest cryptocurrency trading platforms. From Bitcoin to Litecoin or Basic Attention Token to Chainlink, Coinbase makes it exceptionally simple to buy and sell major cryptocurrency pairs. 
You can even earn cryptocurrency rewards through Coinbase's unique Coinbase Earn feature. More advanced traders will love the Coinbase Pro platform, which offers more order types and enhanced functionality.
Though Coinbase doesn't offer the most affordable pricing or the lowest fees, its simple platform is easy enough for complete beginners to master in as little as a single trade.
Best For
New cryptocurrency traders
Cryptocurrency traders interested in major pairs
Cryptocurrency traders interested in a simple platform
Pros
Simple platform is easy to operate
Comprehensive mobile app mirrors desktop functionality
Coinbase Earn feature rewards you with crypto for learning about available coins
Cons
Higher fees than competitors
Disclosure: eToro USA LLC; Investments are subject to market risk, including the possible loss of principal.

1 Minute Review
eToro, headquartered in Cyprus, England and Israel, has provided forex products and other CFD derivatives to retail clients since 2007. A major eToro plus is its social trading operations, which allows new clients to copy trade the platform's best performers. Its social trading features are top notch, but eToro loses points for its lack of tradable currency pairs and underwhelming research and customer service features
Best For
Investors looking to CopyTrade other traders
Simple user interface
Pros
Several major cryptocurrencies and altcoins
Expansive network of social trading features
Large client base for new traders to imitate
Disclosure: *Other fees may apply.

1 Minute Review
Voyager is a leading name in the sphere of cryptocurrency investing, giving you access to over 50 tokens and coins. Buy, sell and swap assets using Voyager Crypto's simple mobile platform available as a free download for iOS and Android users. 
When you invest through Voyager, you'll pay nothing in commissions, which is a major benefit when compared to other cryptocurrency brokers. Voyager is also one of the only brokers we've seen that allows users to earn interest on their crypto investments. 
Though the broker could do more to improve its customer service, it's an excellent option for beginner investors and seasoned professionals alike.
Best For
Cryptocurrency investors looking for a wide selection of supported projects.
Investors who prefer mobile trading.
Anyone interested in earning interest on their crypto investments.
Pros
Simple, straightforward and intuitive mobile platform
Wealth of investment opportunities
Allows users to earn interest on select crypto investments
Cons
Only available for mobile users — no desktop platform
Limited routes to contact customer service team
How to Store Polkadot (DOT) Safely
While exchanges serve as mediums to purchase and sell cryptocurrencies, wallets serve as a way to store cryptocurrency. Wallets can add another layer of protection to your crypto assets because you have full discretion over your funds instead of the exchange having control over the tokens. 
Hardware wallets are physical devices that store the private codes needed to send crypto. If the physical device is not present to confirm transactions, then crypto cannot be sent.
Ledger is a leading brand of hardware wallet known for its safety and usability. It currently offers Nano S and Nano X models. The Nano S offers basic features while the Nano X is designed for easier use with bluetooth connectivity and a larger screen. 
Once you have purchased a Ledger hardware wallet, you download its software onto your computer and create an account. You'll be assigned a wallet address (typically a long string of letters and numbers) from which you can send and receive DOT through the wallet.

buy now

securely through Ledger Hardware Wallet's
website
1 Minute Review
Launched in 2014, Ledger has transformed into a fast-paced, growing company developing infrastructure and security solutions for cryptocurrencies as well as blockchain applications for companies and individuals. Born in Paris, the company has since expanded to more than 130 employees in France and San Francisco.
With 1,500,000 Ledger wallets already sold in 165 countries, the company aims at securing the new disruptive class of crypto assets. Ledger has developed a distinctive operating system called BOLOS, which it integrates to a secure chip for its line of wallets. So far, Ledger takes pride in being the only market player to provide this technology.
Best For
ERC-20 tokens
All experience levels
Pros
Easy to set up and use
Supports more than 1,500 different digital assets
Tamper proof
Portable
Long-lasting battery
Bluetooth connectivity features
How Does Polkadot (DOT) Fit in the Bigger Picture? 
DOT is a governance token, meaning that it is used to vote on proposals and new projects. The project itself is one of the few of its kind and has pretty limited competition. 
While Polkadot is a unique project, the price of DOT still moves fairly closely with the overall crypto market. Make sure to stay up to date on current crypto prices with Benzinga's price table. 
So, is Now a Good Time to Buy Polkadot (DOT)?
Polkadot is a project that shows a lot of promise and potential uses. However, the technology is essentially useless if no one uses it. As such, the future of Polkadot will largely be dependent on the projects that use the protocol. 
If you think that Polkadot can reel in new projects, then now may be a good time to buy. 
Frequently Asked Questions
Is now a good time to buy Polkadot (DOT)?

1
Is now a good time to buy Polkadot (DOT)?
asked
Reid McCrabb
1
The price of DOT is dependent on several factors, including the project's success and the overall crypto markets. If you think highly of Polkadot and crypto market sentiment, then now may be a good time to buy. 
answered
Benzinga
Can Polkadot (DOT) reach new all-time highs?

1
Can Polkadot (DOT) reach new all-time highs?
asked
Reid McCrabb
1
Polkadot could reach new all-time highs though it is very unlikely in the short term. A move like that would require a nearly 800% increase from its current price. 
answered
Benzinga