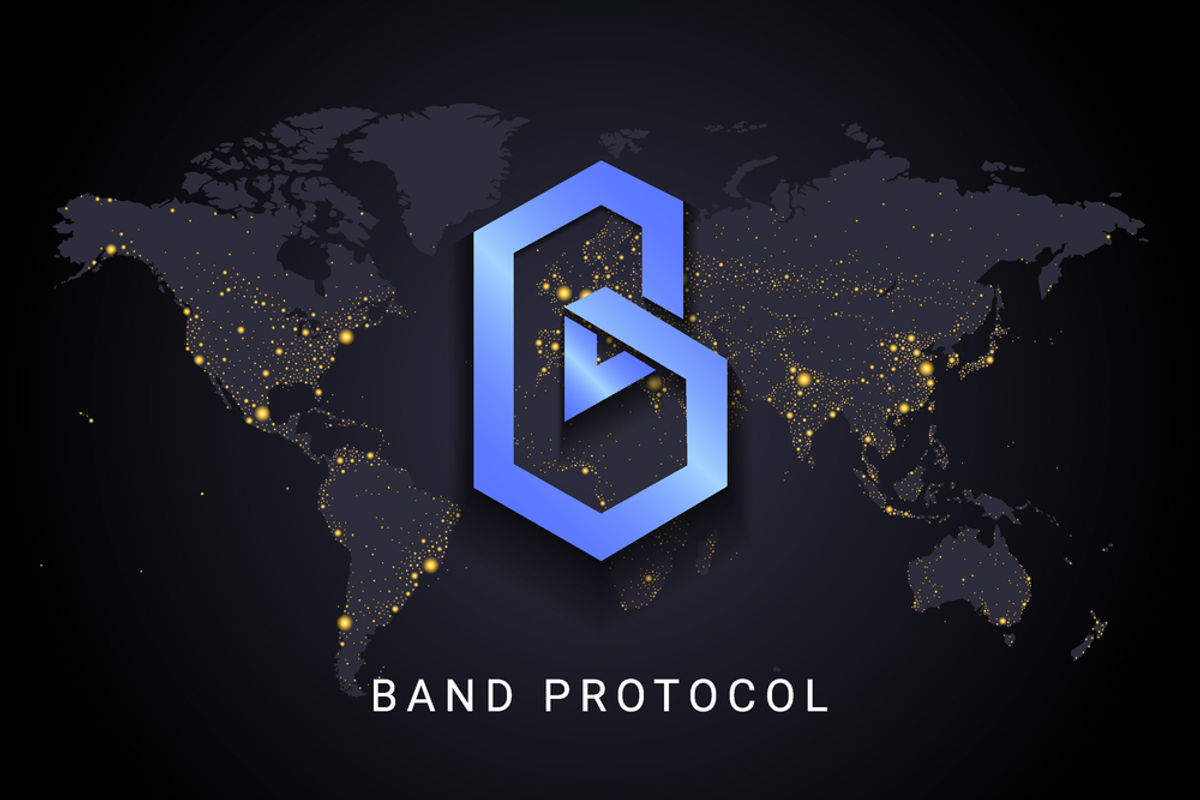 The Band Protocol price has lost momentum in the past few months. It is trading at $1.65, which is close to its all-time low. Its market cap has fallen to about $69 million, making it a fallen angel since it was once one of the biggest platforms in the industry.
What is Band Protocol?
Band Protocol is a blockchain project that provides oracle services to other developers. An oracle is a blockchain that helps developers connect real-world data to the blockchain.
For example, a developer creating a Decentralized Finance (DeFi) project needs price feeds that are reliable. As such, instead of buying the data directly, they use oracles that have the data already. The same is true with developers building other projects like in the weather and sports betting industries.
Band Protocol and other oracles like Chainlink and TWAP work with well-known data providers to provide this data. Today, Chainlink has the biggest market share in the industry, with a total value secured (TVS) of over $23 billion. It is followed by Maker, TWAP, and Pyth. Band Protocol is the fifth biggest oracle project with a TVS of more than $1.2 billion.
See how you can buy Chainlink.
In the past few months, Band has deepened its integrations with leading blockchains like Celo, Cronos, Avalanche, and BNB.
The Band Protocol price has dropped for a number of reasons. First, the collapse of the Terra ecosystem made many people lose trust in the DeFi industry, As a result, the total value locked (TVL) has crashed by more than $150 billion in the past few months.
Second, there are concerns about the rising interest rates, with the Fed set to implement several 0.50% hikes this year. Historically, higher rates and quantitative tightening tend to be bad for risky assets.
Finally, the ecosystem has seen its TVS crash in the past few months. It has dropped from over $6 billion to $1.2 billion.
You can buy Band Protocol in leading exchanges like eToro, Binance, and KuCoin.
Band Protocol price prediction
The daily chart shows that the BAND price has been in a spectacular freefall in the past few months. A coin that was trading at $25 is now trading at $2. Along the way, it has managed to move below the key support levels at $4 and $2.96. It has fallen below the 25-day and 50-day moving averages.
A closer look shows that the price has formed a small bearish flag pattern. Therefore, there is a likelihood that the sell-off will continue in the coming weeks. If this happens, we can't rule out a situation where it moves below $1.